Durant Dumpster Rental
Renting a dumpster in Durant is one of the best waste disposal options there is for any homeowner, contractor or company with a project that requires disposal of tons of waste, or even just a substantial amount of garbage. This is because a dumpster enables the renter to get rid of all the unwanted waste or junk effectively in one trip, and at an affordable cost. For guaranteed reliable dumpster service, it is however important to get a dumpster only from a licensed Durant dumpster rental company. Sears Disposal offers the fastest dumpster rental service in Durant, IA. Call us at (563) 459-9969 to rent a dumpster in Durant today.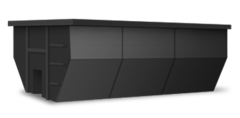 Dimensions
12' x L, 8' x W, 3' x H
Included Tonnage
1 Included
Additional Days
:
$10 / Per Additional Day
Extra Weight
:
$40 per Additional Ton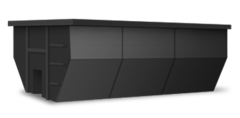 Dimensions
14' x L, 8' x W, 5.5' x H
Included Tonnage
2 Included
Additional Days
:
$10 / Per Additional Day
Extra Weight
:
$40 per Additional Ton
We Take Just About Everything
Some examples of the junk we haul away include
Refrigerator Disposal

Garbage Removal

Mattress Disposal

Foreclosure Clean Outs
Construction Waste Removal

Yard Waste Removal

Trash Removal

Appliance Removal
Television Disposal & Recycling

Furniture Removal

E-Waste Disposal

Hot Tub Disposal
Rent a Roll-off Dumpster in Durant
Whether you are a homeowner planning to get an overdue home cleanout project done, or a construction company that has more complex waste management needs; you can rent a roll-off dumpster in Durant and get the right size dumpster delivered for your project without any hassle by giving us a call. What makes us one of the leading dumpster rental companies in Cedar, Scott and Muscatine counties. Sears Disposal is focused on delivering the most reliable dumpster rental service to construction companies, local contractors, roofers, businesses and residential customers in Durant and all the surrounding areas.

Residential Dumpster Rentals - Depending on the scale of your project, we will provide you with roll-off dumpster options to select from so that you can get rid of all your junk or garage much more effectively and conveniently. We pride ourselves in providing affordable waste management solutions to homeowners in our community.

If you are wondering whether we have the roll off dumpster size that will fit your project; we promise that at Sears Disposal, we've got you covered. Our dumpster options range in size from small 10-yard dumpsters, medium size 20-yard roll off dumpsters and finally 30-yard dumpsters that are perfect for use in disposal of multiple tons of junk, garbage or construction debris. There is a perfect container in our yard for your home cleanout, kitchen remodel or that basement renovation you want to do.

Commercial & Construction Dumpster Rentals - Roofing contractors, local general contractors and construction companies know that Sears Disposal is the best spot for reliable construction dumpster rentals in Durant. We have large dumpsters that we deliver for disposal of different types of construction and demolition projects. We also provide large dumpsters for commercial waste disposal and when you need a rental dumpster for a commercial cleanout, or industrial waste disposal, we will get to you on-time always. Our large dumpsters can accommodate tons of junk or trash in a single trip.

Durant Dumpster Rental Sizes
When you have no prior experience renting a dumpster, you might find that choosing a dumpster for your specific project can be less straightforward than you think, especially when there are a variety of Durant dumpster rental sizes to choose from. However, with just a few pointers from our experienced, friendly staff, you will find it easier to make your choice. Don't hesitate to pick up your phone and contact us when you need some help, in order for you to choose the right size dumpster much more easily.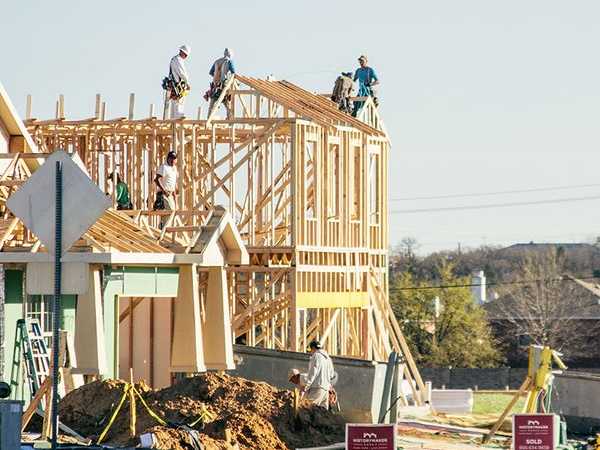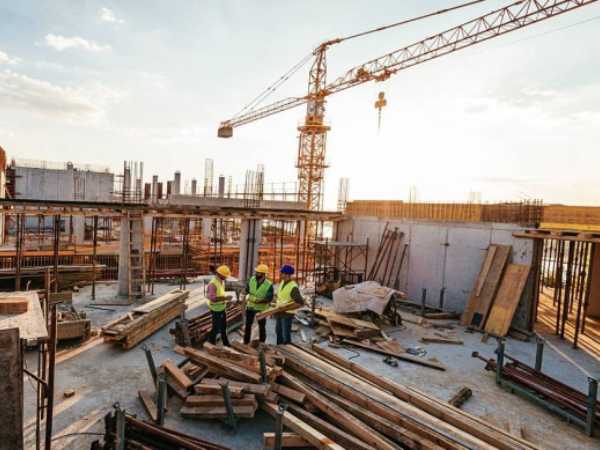 How To Rent A Dumpster in Durant?
To rent a dumpster in Durant either for same or next day delivery, you only need to give us a call at (563) 459-9969 and let us know what size dumpster you need, and to give us a few necessary delivery details. You can also order a rental dumpster online through our 24-hour online booking service. Just click on the roll off container you want to rent and it will prompt you through the booking process.

Your location in Durant determines whether or not you will be needing a permit before having a dumpster delivered. If there is enough space on your driveway or yard where a dumpster can be placed during your rental, you definitely don't need a permit. You will however need to get a special permit to have a dumpster out in a public spot such as the side of a street.

Contact Sears Disposal for affordable trash dumpster rentals in Durant.

The Durant Dumpster Rental Company You Can Trust
What makes Sears Disposal the Durant dumpster rental company you can trust when you need a reliable roll off rental is our commitment to providing our customers with dependable waste management solutions at affordable pricing. We provide dumpster options you can use to dispose of; commercial junk, industrial waste, roofing and construction debris, residential junk, general household waste and many more. We also have dumpster rentals in Long Grove, IA.