For All of Your Dumpster Rental LeClaire IA Needs, Choose Sears Disposal
Our team of professional, friendly, reliable dumpster rental LeClaire IA experts is here to provide top-quality service for all of your residential, commercial, and construction rental needs. Whether you're interested in a one-time, short-term rental or need ongoing waste management support, we're the go-to LeClaire dumpster service providers because we prioritize customer experience and affordable roll offs to suit a wide variety of projects and job sites.

As a family-owned and operated business, we prioritize quick and efficient work so everyone involved can focus on the important aspects of life: enjoying waste-free environments across our community. We're the trusted source of dumpster rental LeClaire IA options because we use industry-leading roll offs from reputable manufacturers that can manage any size or scale project. From simple residential renovation jobs to complex development projects, our LeClaire Iowa dumpster rental selections can handle it all.

We offer online booking, flexible scheduling, guaranteed on-time delivery, and speedy pickup with our dumpster rental LeClaire IA options. We're proud to service LeClaire, Iowa, and surrounding areas of Scott County with our 5-star reviewed roll off rental selections. Get in touch with us to learn more about how our LeClaire dumpsters can make your life easier in no time! Give us a call at (563) 459-9969 or book online today.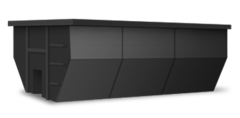 Dimensions
12' x L, 8' x W, 3' x H
Included Tonnage
1 Included
Additional Days
:
$10 / Per Additional Day
Extra Weight
:
$45 per Additional Ton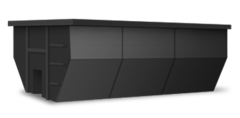 Dimensions
14' x L, 8' x W, 5.5' x H
Included Tonnage
2 Included
Additional Days
:
$10 / Per Additional Day
Extra Weight
:
$45 per Additional Ton
We Take Just About Everything
Some examples of the junk we haul away include
Refrigerator Disposal

Garbage Removal

Mattress Disposal

Foreclosure Clean Outs
Construction Waste Removal

Yard Waste Removal

Trash Removal

Appliance Removal
Television Disposal & Recycling

Furniture Removal

E-Waste Disposal

Hot Tub Disposal
Many Convenient Uses for our Dumpster Rental LeClaire Selections
Whether it's finally time to tackle the growing garage clutter or if you're seeking ongoing dumpster rental LeClaire options for your expanding construction business, we're here to support all of your project goals, budgets, and timelines. Our team takes pride in offering top-of-the-line customer service, affordable rates, and a wide selection of roll off dumpster LeClaire IA to suit every situation.

We take great pride in keeping our communities waste-free and looking their best by partnering with the Scott Area Landfill to dispose of all junk and trash legally in accordance with all local guidelines. When you book our dumpster rental LeClaire services, you're guaranteeing safe waste disposal, on-time delivery, and affordable options.

Get started on your next home improvement project with the added support of our dumpsters LeClaire Iowa. Whether you're repairing your roof, adding a bedroom to your home, clearing out an office space, or managing a new building development, we're confident our prices, selections, and service will make your project a smooth process from start to finish. We'll drop it off, you fill it up, then we haul it away! It's truly that easy. Book the perfect roll off for your job site or project online today.

No matter the size of your upcoming project, we're certain our range of roll off options will help you reach your goals while staying on track and under budget. Residents book our roll off dumpster rental LeClaire selections for garage, attic, or basement cleanouts, outdoor cleanups, downsizing, appliance or furniture removal, roofing repairs, remodeling, and so much more! If your project is exceeding your own personal bandwidth, get in touch with us about our junk removal services to see how we can handle your cleanup from start to finish.
Affordable Roll Off Dumpster Rental LeClaire for Residents
Make sure your next DIY home improvement project goes off without a hitch with the added support of our roll off dumpster rental LeClaire! Let us handle the most challenging aspect of any renovation or repair project - figuring out what you're going to do with the mess. Once we deliver our clean, durable, and easy-to-load bin to your home, fill it at your convenience, text or call us when it's full, and we'll haul it away as quickly as possible.

Our experienced drivers work diligently to deliver all of our small dumpster rental LeClaire Iowa bins with the utmost care, making certain to pay close attention to your driveaway, landscaping, mailbox, and any other prominent markers.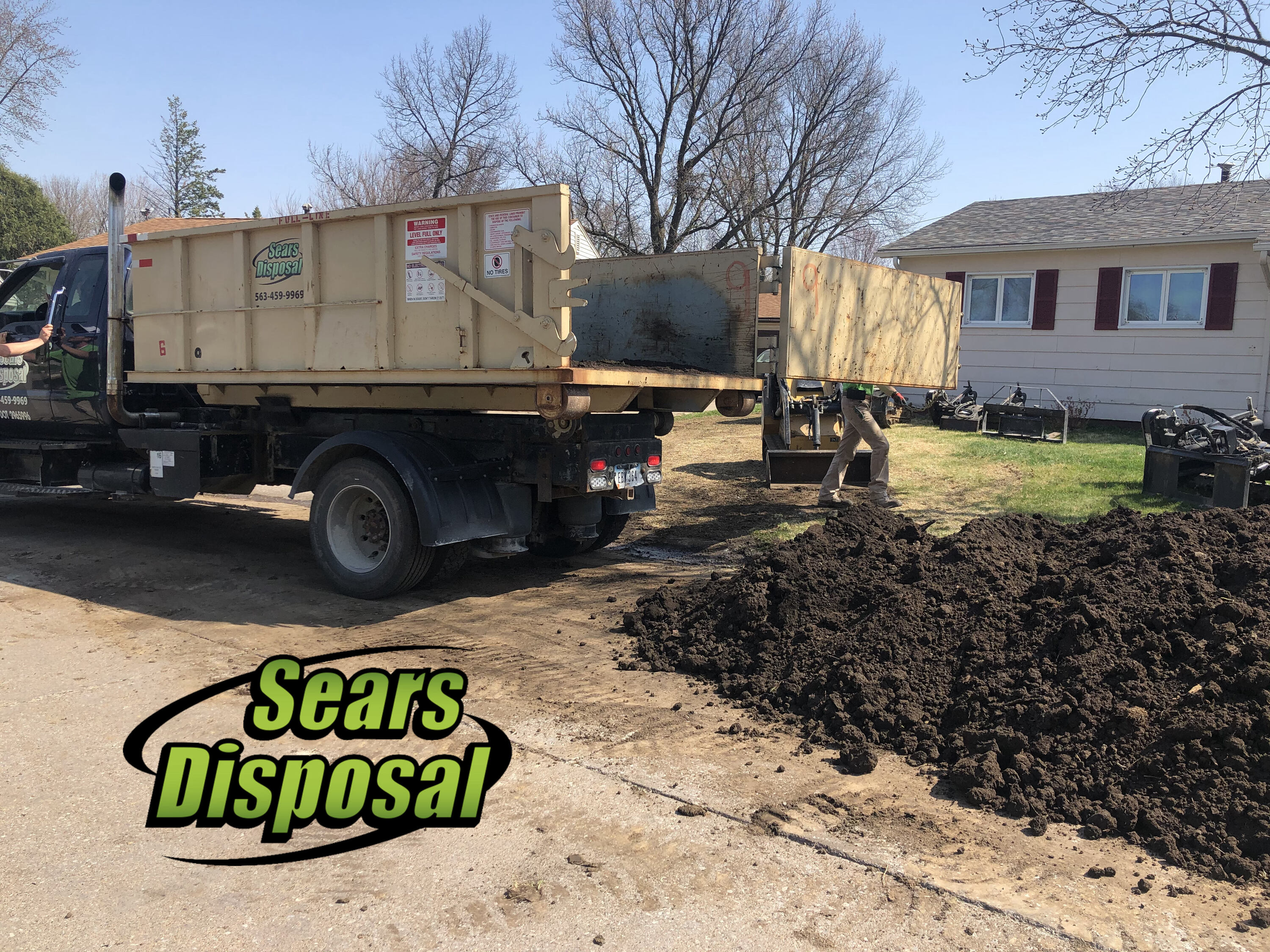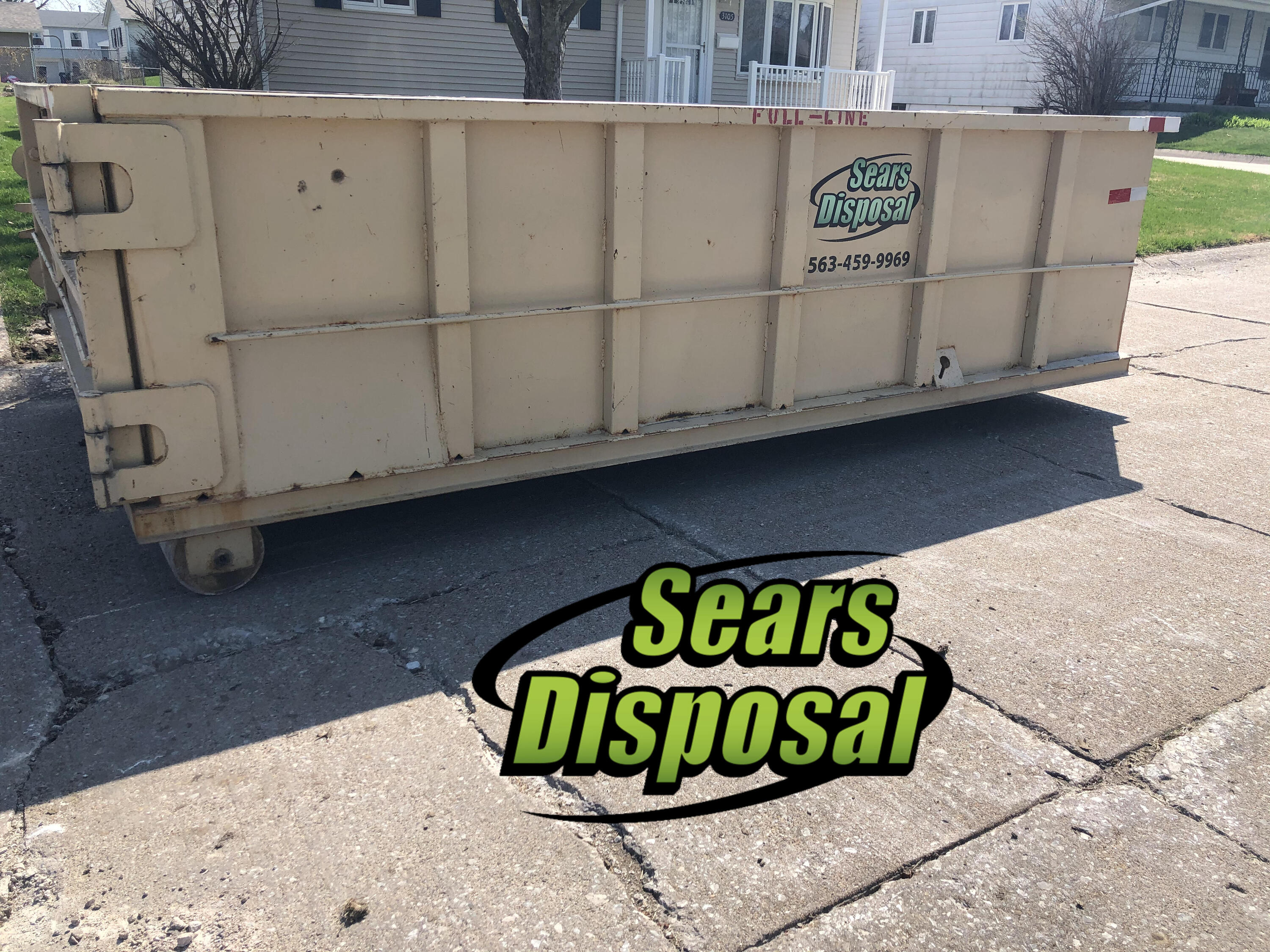 Commercial Roll Off Dumpsters LeClaire to Keep Your Business Waste-Free
When it's time to clear out a commercial space or to hire ongoing waste management services, our commercial roll off dumpsters LeClaire will get the job done in a cost-effective and timely manner. We regularly work with business owners, hotel managers, leasing agencies, facilities, apartment complexes, school districts, and churches to keep their spaces waste-free and functioning.

Whether you need a one-time garbage dumpster rental in LeClaire IA to clean out an office building, foreclosure, or dormitory, or if you need regularly scheduled trash disposal, we can help. Keep your employees, tenants, guests, or customers happy in a clean, organized environment by utilizing our roll off dumpsters LeClaire for all of your commercial needs.

Contractors' Choice for Dumpster-Rental-LeClaire-IA
We've partnered with dozens of contractors over the years to provide state of the art dumpster-rental-LeClaire-IA options for all of their development and construction needs. Scheduling a roll off with Sears Disposal means working with the most efficient, cost-effective, and punctual provider of dumpster rental in LeClaire Iowa options.

Our durable and heavy-duty construction dumpster LeClaire IA selections are designed by reputable manufacturers and are built with construction materials in mind. With our roll offs, you can easily load lumber, drywall, siding, shingles, tile, insulation, plastic, piping, and more. Keep your job site on the right track and waste-free with the added support of our sturdy and sound dumpster-rental-LeClaire-IA options.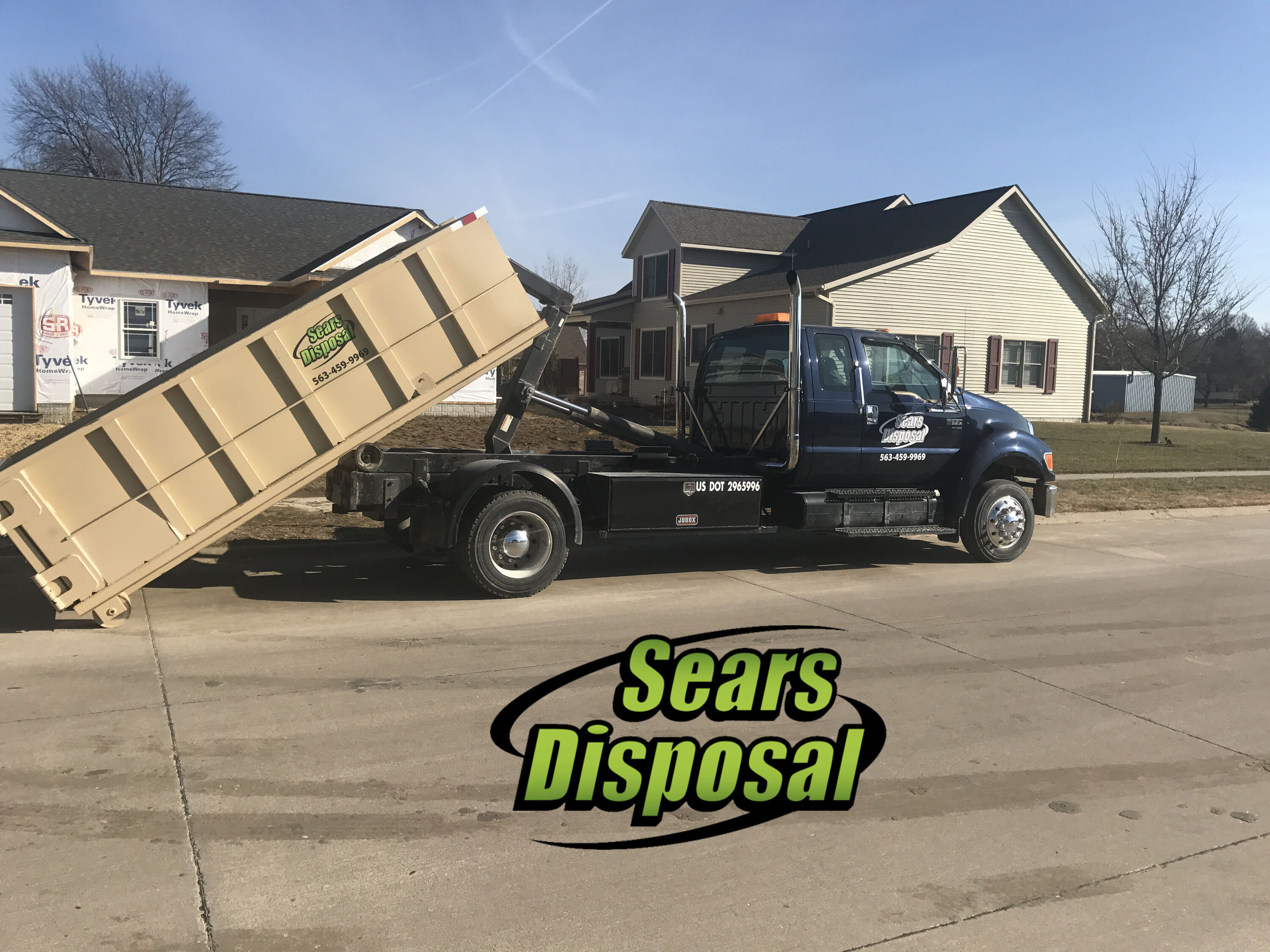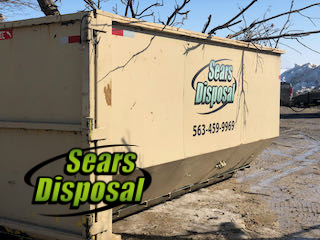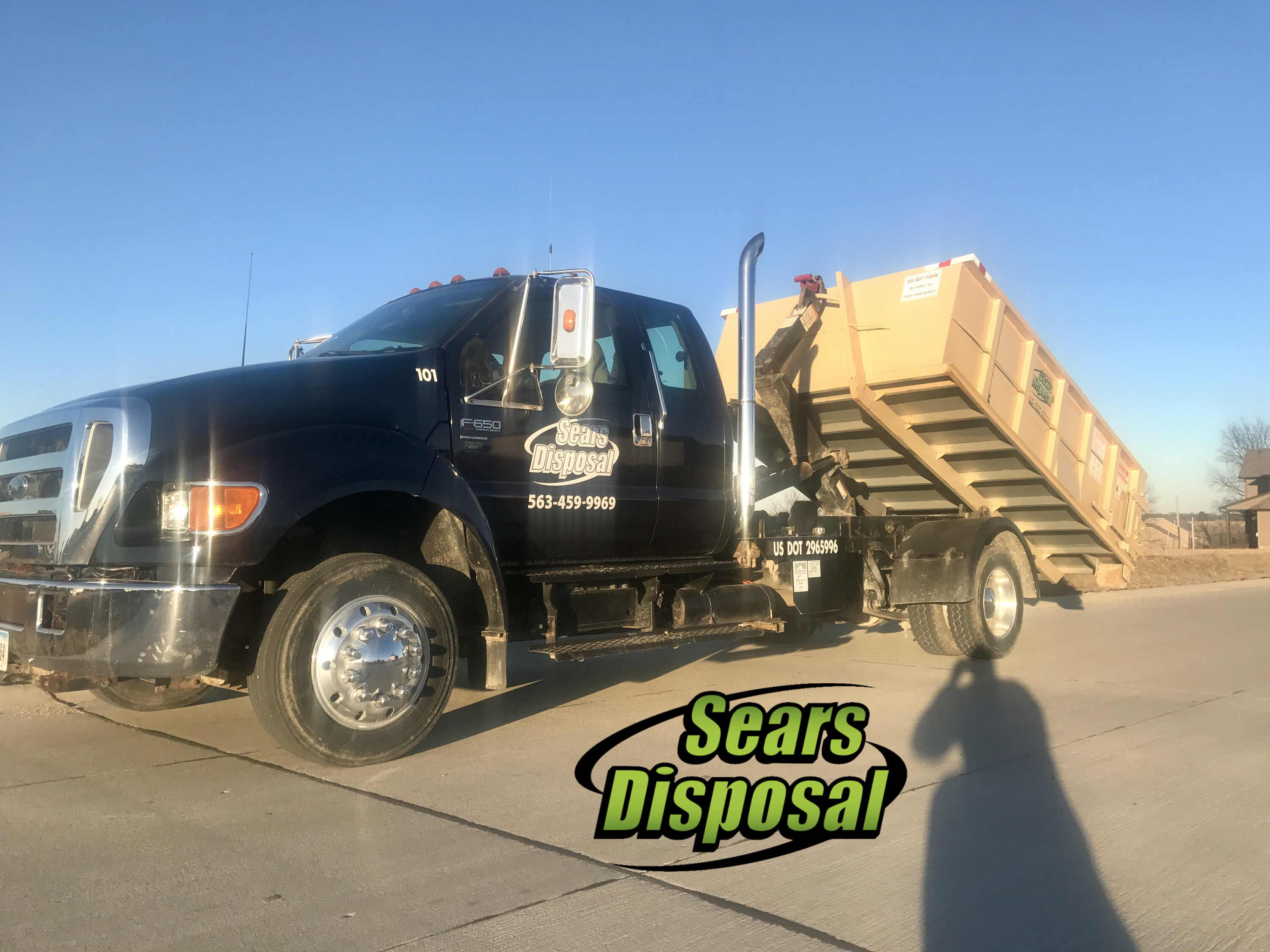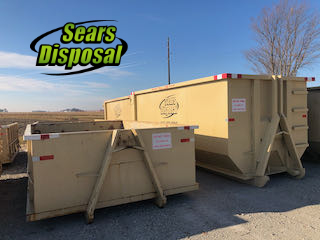 How to Book our 5-Star Reviewed Dumpster Rental LeClaire, Iowa
When it's time to take the next step and book one of our dumpster rental LeClaire, Iowa options, we've provided a convenient and user-friendly online booking experience to help you get set up in no time. Navigate to our "Dumpster Rental" page to view your size options. On this page, you'll be able to view all of the details for each rental size, including dimensions, rental period, tonnage included, and pricing. When you've decided on the best roll off dumpsters LeClaire Iowa for your project, click the green "Book Now" button. Double-check that the price point and specifics look great for you, then click the green "Add to Cart" button.

At this point, provide specific information about your project, including if it's commercial or residential, contact information, delivery and pickup dates, and a few details before securely checking out. We make it an easy and manageable process - just like any other online shopping experience! We accept all major credit cards and are here to help if you have any questions. Once you've completed the online dumpster rental LeClaire, Iowa check-out process, you'll receive a confirmation email from our team confirming all of the details you provided. One of our friendly team members will be in touch with you leading up to the delivery date to confirm a window for dropping off the roll off.

Renting a dumpster in LeClaire Iowa through our website is a smooth and seamless process, but we understand if you would prefer to speak with one of our team members about your options. Give us a call at (563) 459-9969 to go over your choices and book your container today!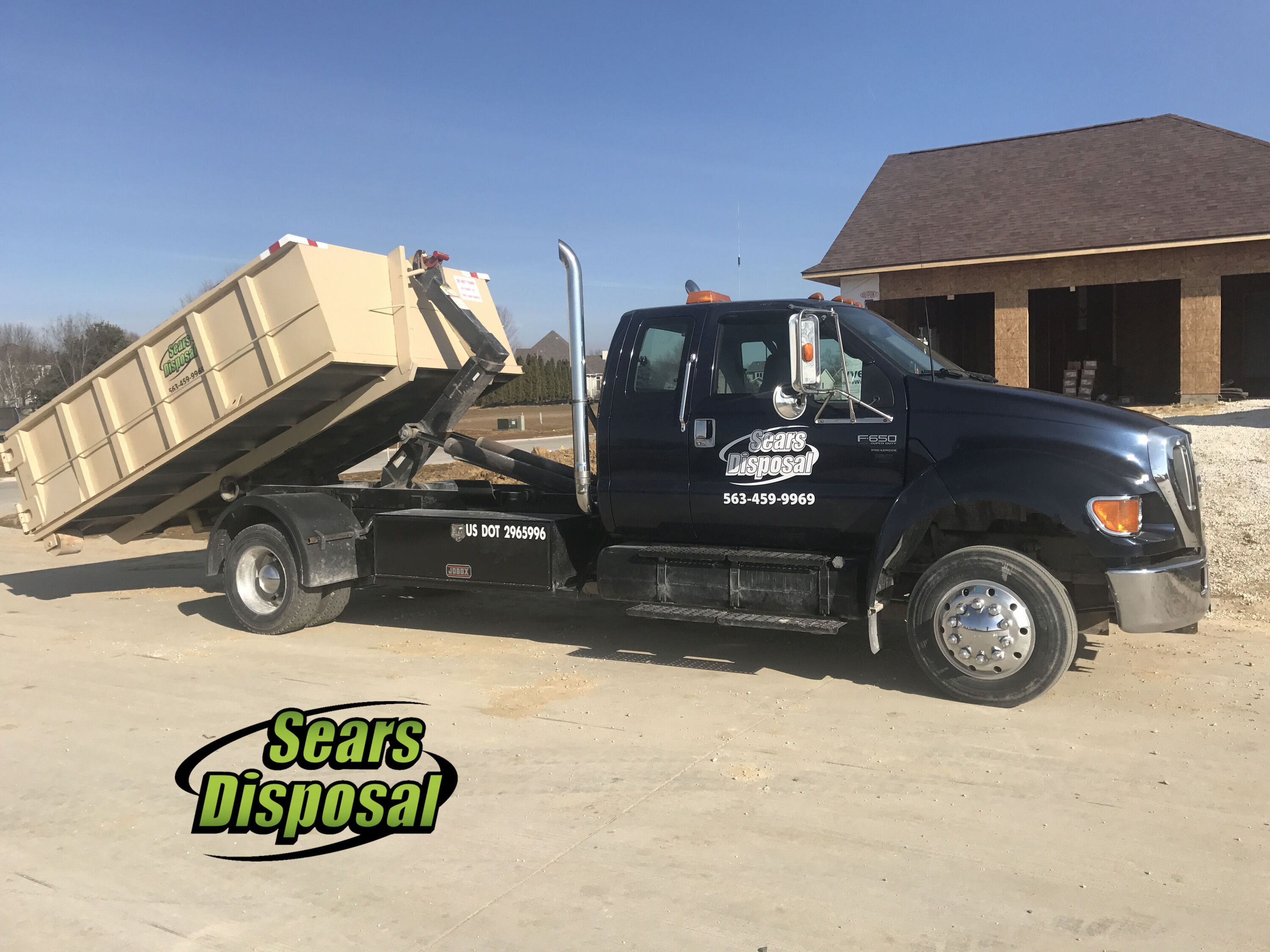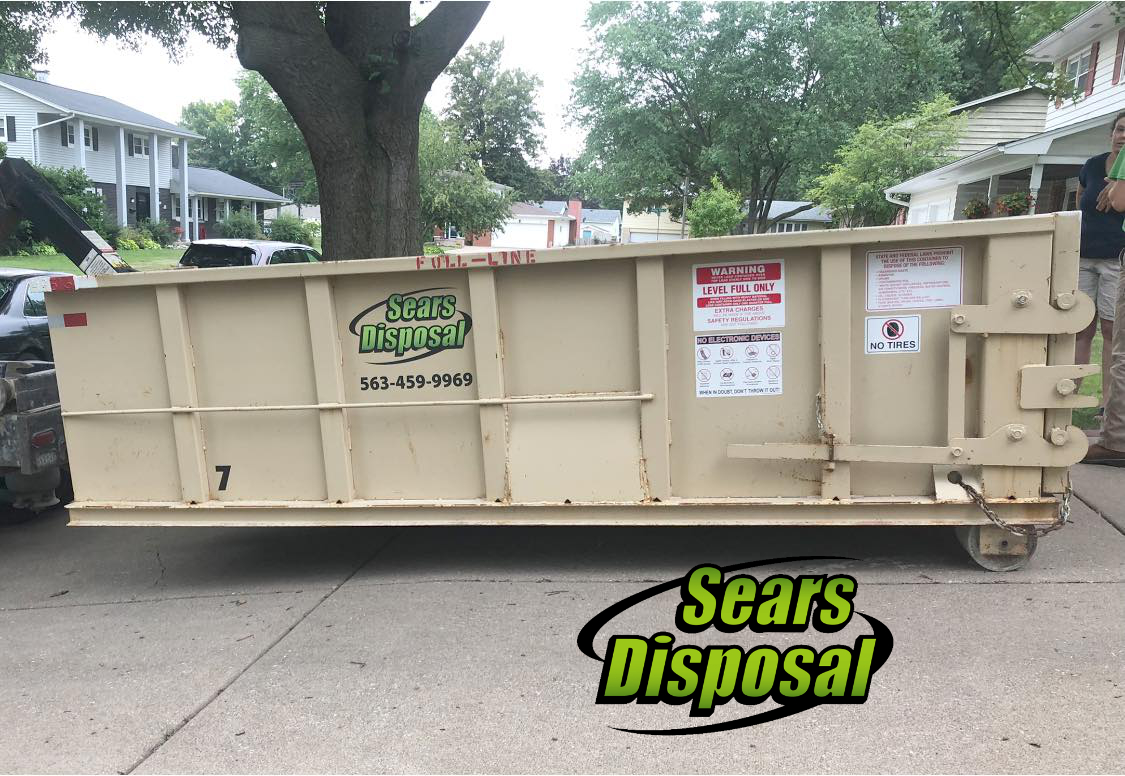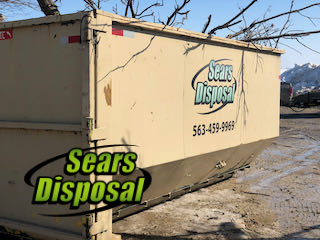 Every Size You Need to Rent a Dumpster LeClaire
When it's time to haul away the junk and you're ready to rent a dumpster LeClaire, we have the perfect options to suit any project goals, budget, or timeline. We regularly work with a wide range of clientele including homeowners, property managers, contractors, school administrators, warehouse operators, and more. We're confident we have the solution for all of your waste management needs. Take a look at our size options below and let us know when you're ready to rent a roll off dumpster LeClaire!

10 Yard Dumpster: Our first selection is popular amongst homeowners for yard waste, single-room remodeling, smaller repair jobs, and garage cleanouts. The 10 yard measures 12' in length by 8' in width and 3' in height. This rental starts at $270 and includes up to seven days with one ton of weight. Additional days and weight can be added if need be. This is a great fit for most residential jobs and smaller commercial ones as well.

20 Yard Dumpster: Our next option is our 20 yard dumpster, which is often rented by contractors and commercial workers for their various office, development, factory, or warehouse needs. This rental is 14' long by 8' wide and 5.5' high. This roll off begins at $375 for up to seven days of rental and includes two tons. Extra weight and additional days can be purchased if you begin your project and realize you need more time or space. If you're a contractor or property manager trying to rent a dumpster LeClaire, this is the best pick for you!

Whatever your dumpster LeClaire needs, our team is here to guide you through your options and take the stress out of the rental process. We understand your time is valuable, especially when working on home improvement or construction projects, which is why we make it easy to book 24/7 through our website. Schedule your roll off today or get in touch with us at (563) 459-9969!
Dumpster Rental LeClaire, IA FAQs
We understand you might need more information about our dumpster rental LeClaire, IA selections before taking the next step to book online, which is why we've compiled a list of frequently asked questions to help provide more insight so you can make the best decision for your project.

We're confident our prices, service, and selections will make a beneficial addition to many projects and we guarantee when you're renting a dumpster in LeClaire Iowa from our team of professionals, you'll be thrilled with the results.

1. How much does it cost to rent a roll off?
Our prices vary depending on the size of the container, rental period, and amount of weight being hauled away. Our 10 yard dumspter begins at $270 for up to seven days and one ton while our 20 yard begins at $375 for up to seven days and two tons included. We know most people are searching for the cheapest dumpster rental LeClaire IA, but not only do we offer cost-effective prices for everyone, we prioritize stellar customer service, on-time delivery, and super convenient online booking.

2. What can be hauled away in the dumpster?
Our roll offs are more than capable of managing just about anything you throw in them, however, we have to abide by all city, county, and state regulations to remove junk in a legal and safe way. With that in mind, we cannot accept hazardous materials including gasoline, asbestos, car batteries, infectious waste, fuels, or oil. We also cannot accept tires. We can accept mattresses, construction waste, yard waste, furniture, appliances like refrigerators and hot tubs, and most other garbage. Get in touch with us by giving us a call at (563) 459-9969 for more information about what can be hauled away by our dependable roll off rentals.

3. Do you deliver to my area?
Getting a dumpster in LeClaire Iowa should be a straightforward and simple process, which is why we provide our services to so many areas. We're proud to serve the Quad Cities area with our affordable and reliable dumpster rental LeClaire, IA services. We deliver to over 20 cities in the surrounding area, and can even make arrangements to deliver beyond our traditional service area in certain circumstances. Get in touch with us to see how we can make your life easier with our roll off rentals!

If you have any further questions about the best options for your particular project, what can be hauled away in the dumpster, or how to go about booking one of our 5-star reviewed rentals, give us a call at (563) 459-9969 or reserve your container online today!

Providing our Reliable Dumpster Rental LeClaire Iowa to Surrounding Areas
We're proud to provide reliable and competitively-priced dumpster rental LeClaire Iowa selections to the Quad Cities area. We regularly partner with school districts, construction sites, daycare facilities, small businesses, apartment complexes, retirement communities, restaurants, shopping centers, and homeowners to provide top-quality, reliable Quad Cities dumpster rental LeClaire IA.

We regularly deliver to the 52753 zip code in Scott County. Our service cities include Bettendorf, Blue Grass, Buffalo, Davenport, DeWitt, Dixon, Donahue, Durant, Eldridge, Long Grove, Maysville, McCausland, New Liberty, Panorama Park, Princeton, Riverdale, Walcott, East Moline, Hampton, Moline, Port Byron, Rapids City, and Rock Island. Don't see your city or zip code listed? Get in touch with us to see how we can provide our dumpster rental LeClaire Iowa services in your area.

We strongly believe roll off dumpster rentals, LeClaire should be accessible to as many of our communities as possible so we can keep our cities waste-free and headed in the right direction. Book your roll off online today or get in touch with us at (563) 459-9969 to see how we can help make your project go off without a hitch!
Glowing Reviews for our LeClaire Dumpster Rental Services
Booking a LeClaire dumpster rental is a quick and convenient process with the team at Sears Disposal. Whether you need support preparing for an upcoming estate sale or would like more information about ongoing waste management services for your business, we're here to break down your options and help you take the next step into a trash-free future with our roll off dumpster LeClaire, Iowa selections.

We're thankful for the repeat business from our many amazing customers who choose to rent large trash dumpster LeClaire Iowa with us regularly because we exceed expectations with every booking. No job is too big or small for us and we're excited to show you how we make the LeClaire dumpster rental process a walk in the park. Take a look at what some of our previous clients have to say about our 5-star services below:

"I contacted Sears Disposal and had a dumpster in my driveway within hours. Very prompt, professional, and reasonably priced. I would use them again." -C. Persell

"I had a water pipe burst on Sunday afternoon and I couldn't wait to toss my saturated junk out until Monday. So I called Tanner with Sears Disposal and he, not only answered his phone on a Sunday, But he actually brought a big metal trash bin so I could rid my basement of nasty junk. Thanks again for the great service!" -J. Stage

"Called them in the morning they had roll off here by early afternoon. I would recommend them, very prompt and professional." -G. Hahn