New Liberty Dumpster Rental
Renting a dumpster in New Liberty is one of the fastest and most effective ways to get substantial quantities of waste to the landfill. If you get a roll off container from a dependable New Liberty dumpster rental provider; you can get your project started without stressing about how to dispose of the resultant waste. Whether you are a business owner or a homeowner, you can rent a dumpster and save yourself the stress of having to drive multiple trips to the landfill to dispose of garbage. Sears Disposal provides fast, reliable dumpster rental service in New Liberty, IA. Contact us at (563) 459-9969 to rent a dumpster in New Liberty today.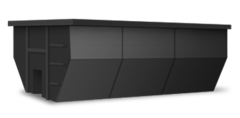 Dimensions
12' x L, 8' x W, 3' x H
Included Tonnage
1 Included
Additional Days
:
$10 / Per Additional Day
Extra Weight
:
$40 per Additional Ton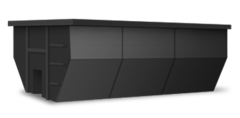 Dimensions
14' x L, 8' x W, 5.5' x H
Included Tonnage
2 Included
Additional Days
:
$10 / Per Additional Day
Extra Weight
:
$40 per Additional Ton
We Take Just About Everything
Some examples of the junk we haul away include
Refrigerator Disposal

Garbage Removal

Mattress Disposal

Foreclosure Clean Outs
Construction Waste Removal

Yard Waste Removal

Trash Removal

Appliance Removal
Television Disposal & Recycling

Furniture Removal

E-Waste Disposal

Hot Tub Disposal
Rent a Roll-off Dumpster in New Liberty
Most homeowners and local businesses are switching to using modern waste disposal solutions instead of having to make the tiresome back and forth trips to the nearest landfill. We provide various dumpster options for our customers to choose from and we have made our rental terms quite flexible to ensure that anyone can now rent a roll-off dumpster in New Liberty without too much trouble. We offer various size dumpsters to suit different customers based on the amount of waste they have to throw out. Sears Disposal takes pride in providing reliable dumpster rental service to homeowners and all commercial customers in New Liberty and all surrounding areas.

Residential Dumpster Rentals - Some homeowners hold back on getting roll-off dumpsters for various residential projects, because they imagine that dumpsters have to be large containers only suitable for cleaning up construction waste and just basically, large amounts of waste. Whether you need a small dumpster for a residential DIY project clean-up or a large roll-off rental for a major home renovation clean-up; we've got you covered.

We provide various roll off dumpster sizes to ensure that no matter how much waste our customers have to dispose of, they can always count on us for the best size dumpster rentals. We have 10-yard dumpsters, 20-yard dumpsters and 30-yard dumpsters for rent, and all our dumpsters are accessible at affordable dumpster rental costs. Our roll off dumpsters are basically used for all types of projects whether they are commercial and residential projects

Commercial & Construction Dumpster Rentals - Any roofing contractor or general contractor worried about cleanup up their construction sites and disposing off construction and demolition debris can count on us for affordable rental dumpsters in New Liberty. We offer reliable small and large dumpsters for use in construction waste removal across construction sites in the city. Our large dumpsters are also designed to accommodate various types of industrial waste and waste from commercial clean-up projects.

New Liberty Dumpster Rental Sizes
Before you get a trash dumpster rental delivered, you have to first ensure that it has enough space to allow you to dispose of all you need to throw out, in one trip. If you are a new renter or you are simply struggling to settle on one of the New Liberty dumpster rental sizes we offer, you can always get assistance from our friendly, knowledgeable representatives. It is our goal to guide any renter who needs help when renting a dumpster in New Liberty so that they can be able to choose the right size roll off container for them.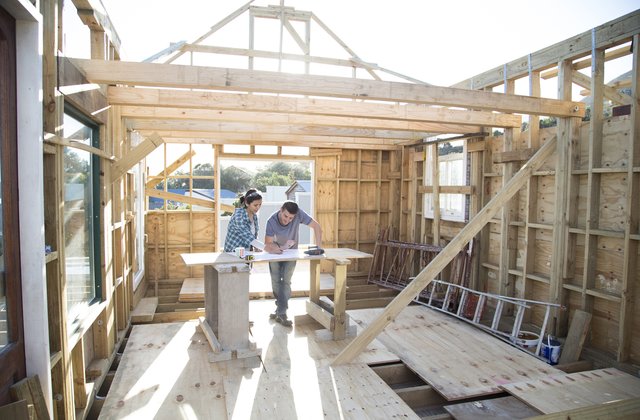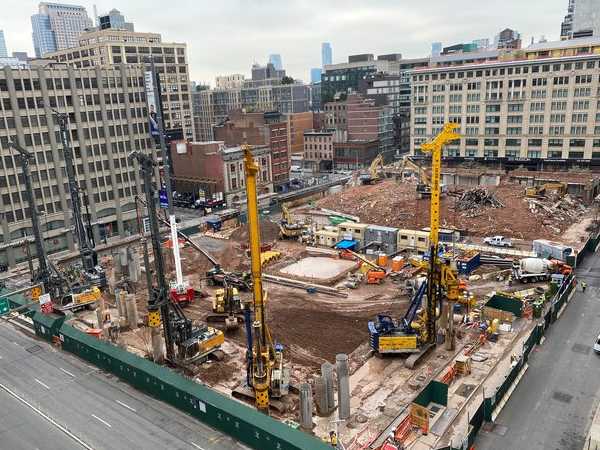 How To Rent A Dumpster in New Liberty?
Do you think you're going to need any assistance when ordering a rental dumpster? Simply give us a call at (563) 459-9969 to rent a dumpster in New Liberty today. You will be able to talk directly with an experienced representative and get any clarification or assistance before booking a roll off container. If you know exactly what you need and don't need any assistance, you can simply use our online booking option to reserve a dumpster.

In most cases, local authorities only need a renter to have a special dumpster permit in order to place a roll-off container out on the street or basically if the container will be blocking any area considered as a 'public-right-of-way' area. If your placement site is a corner in your yard or space on your driveway, you won't need to get a dumpster permit.

Contact Sears Disposal for affordable trash dumpster rentals in New Liberty.

The New Liberty Dumpster Rental Company You Can Trust
What makes Sears Disposal the New Liberty dumpster rental company you can trust when you need a reliable roll off rental is our commitment to providing our customers with dependable waste management solutions at affordable pricing. We provide dumpster options you can use to dispose of; commercial junk, industrial waste, roofing and construction debris, residential junk, general household waste and many more. We also have dumpster rentals in Panorama, IA.